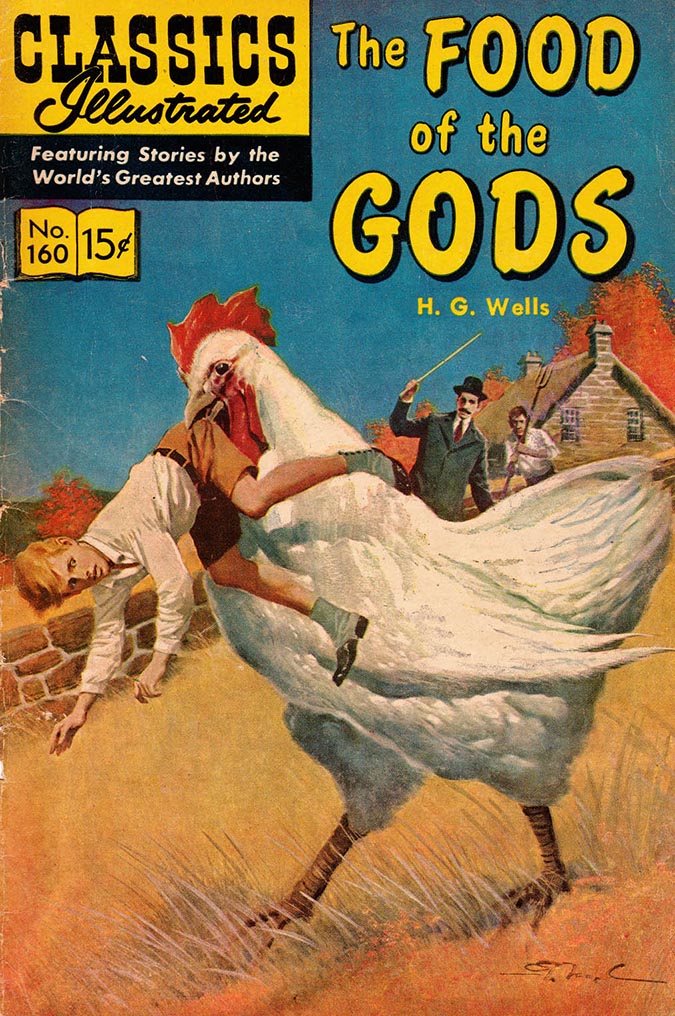 THE FOOD OF THE GODS
JACK KIRBY
Jacob Kurtzberg (28 August 1917 – 6 February 1994, USA)
Jack Kirbys long career is too heavy for this introduction, so I concentrate on what is relevant for this subject.
…Jack Kirby spent the rest of the 1950s alternating between jobs for DC Comics, Atlas Comics, Archie Comics and Gilberton. Kirby's regular inkers during this DC period were Marvin Stein and Wallace Wood. One of his most notable efforts for this company was creating 'Challengers of the Unknown' in DC's Showcase in February 1957. The feature presented a team of heroes exploring science fictional and paranormal events. A comic book of the same name was launched in April 1958. Kirby worked on eight issues in cooperation with writer Dick Wood until early 1959, when Bob Wood became the penciller. The characters have remained in the 'DC Universe' since then. In addition, Kirby contributed to the company's anthology titles 'House of Mystery', 'House of Secrets', 'Tales of the Unexpected' and 'My Greatest Adventure'. Between 1958 and 1961, Kirby additionally did artwork for Gilberton's educational 'The World Around Us' series and for special issues of 'Classics Illustrated'. He also made an adaptation of the Edward Bulwer-Lytton novel 'The Last Days of Pompeii' as well as the H. G. Wells story 'The Food for the Gods' for the regular 'Classics Illustrated' series.