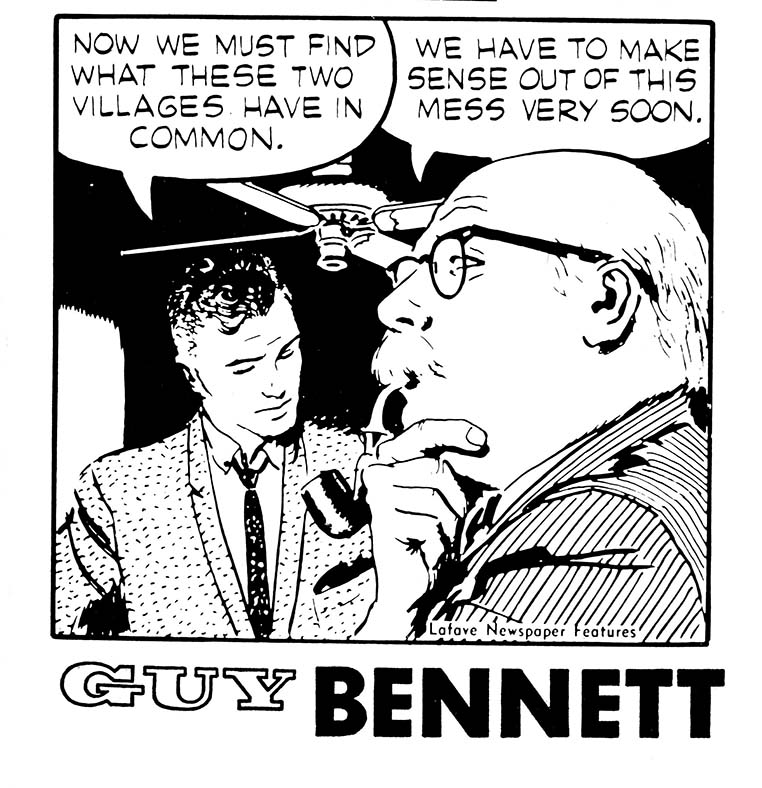 GUY BENNETT
FRANK THORNE
Frank Thorne (born June 16, 1930) began his comics career in 1948, penciling romance comics for Standard Comics. After graduation, he drew the Perry Mason newspaper strip for King Features, which was followed by more comic book work for Dell Comics. He turned out a multitude of stories for Flash Gordon, Jungle Jim, The Green Hornet, Tom Corbett Space Cadet, Tomahawk, Mighty Samson, Enemy Ace and numerous others.
Originally drawn by Barry Windsor-Smith for Conan the Barbarian, Sonja was transposed from a minor Robert E. Howard 16th-century gunslinger character 'Red Sonya' to a mainstay of the sword and sorcery Conan canon by Roy Thomas. After the character was spun off into a solo feature, Thorne succeeded penciler Dick Giordano in drawing her for Marvel Feature #2, Jan. 1976, continuing through most of her 1977-79 solo series, Red Sonja.
Thorne subsequently created a number of erotic fantasy comics and characters, alongside other works. His works include creating, writing and drawing the features Moonshine McJugs for Playboy, Lann in Heavy Metal, and Danger Rangerette in National Lampoon, and the miniseries Ribit for Comico, as well as the Fantagraphics Books graphic novels Ghita of Alizarr, The Iron Devil, The Devil's Angel and The Illustrated History of Union County.